TsiLang Components Suite implements localization solution for applications created with Embarcadero RAD Studio, Delphi and C ++ Builder. What exactly can you get from TsiLang? Your programs can support as many languages (locales) as you wish. You get a flexible tool as it has easy-to-use modes to store and manage translations. Switching languages is performed immediately as it switches User Interface language "on-the-fly". You don't have to worry about any limitations as it allows localization of ALL required elements of the user interface! Want to release your software with multilingual localization? TsiLang has full support for FireMonkey applications so you can create fully multilingual applications on any platform: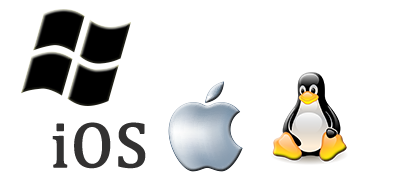 Get TsiLang now and develop multi-language applications for any devices that can include all languages in a single build, change language on-fly as you need!
TsiLang Components Suite is not only powerful, but also an exceptionally easy-to-use internationalization tool. To make your form multilingual, take the following three steps:
Step 1
Drop a TsiLang component onto your form
Step 2
Double-click to Enter the translations
Step 3
Easily switch languages at run-time
Not Sure If TsiLang is The Right Choice as Localization Solution?
For detailed information we recommend to take a look at TsiLang Components Suite overview, read quick guide or just take a quick look at short list of features below.
You can check our videos that we have created for TsiLang Components Suite that will help you to quickly discover some of the features and functionality.
Feel free to have a read about what our customers, multinational companies, have to say about us!